Below are more great web pages with fantastic products! We highly recommend that you take a look at what they have to offer!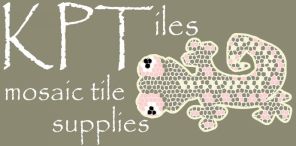 KPTiles
KPTiles offers hundreds of mosaic tile items for the beginner to the experienced artist, specializing in handcut china for pique assiette work.


For Wholesale Jewelry, Sterling Silver, the latest Fashions Accessories and Incense - Visit 1accesorios.com

Karencreation.com

"Gift's you can 't find in a store" Personalized gifts for all occasions, sports, occupations, businesses, Irish gifts, children, pets and miscellaneous. Something for everyone.

PersonalityShoppe.com
Express your style, color and attitude with unique gifts of handcrafted jewelry, original design notecards, novelties and more!

Nic Naxxx - Gifts collectibles and more!
Home of the largest variety of gifts and collectibles online!

SWCreations Handcrafted Beaded Jewelry Innovative Beaded Jewelry Designs for the Creative at Heart...

anklets, bead art, beaded watches, bookmarks, fan pulls, and jewelry sets ... also visit our Arts & Crafts directory, Net Shopping Central directory, and Guest Artist Gallery!



Jewelry24Seven.com
Discount retailer of silver and gold jewelry. Many styles may be custom set with a variety of gems. Custom sized silver chains. Unusual & exclusive handmade fine silver PMC, sterling silver and gold jewelry. Secure payment & mail orders accepted.

101santa-claus.com
Free Santa Claus Greetings, Ecards From 101Santa-Claus.com





GIFTSJOY.com......
Fashion jewelry made of semi-precious stones. Great designs and low prices. Our designers always have the latest trend in mind. Retail and wholesale.


Seashells that have been handcrafted into beautiful Christmas Ornaments, Gift Adornments, and Home Decor for the holiday season or as a great gift idea. Our Pectin Cup Christmas Angels and our Starfish Santa are just a couple among the favorites

~Hand Painted Personalized Country Wood Crafts by SUNDANCE DESIGNS ~
FREE personalization. Whimsical sports, pet, nautical, wedding, baby & teacher gifts. Ornaments, angels, welcome signs, birthstone gifts, snowmen, gingerbreads, humorous plaques, birdhouses. Country & Southwest decor. Custom and Wholesale orders welcome. Secure online ordering.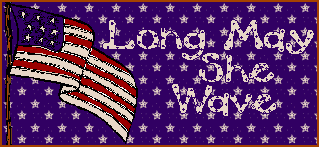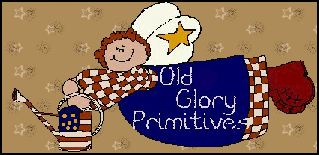 K's Kreations - Decorative Painting and Gifts

My Precious.us
"Handcrafted one at a time, these beautiful replicas of The One Ring from Tolkien's Lord of the Rings series come in high quality gold, sterling silver and gold-plated. Choose size, gold content, and color of etched runes. Frodo's Ring comes on a chain. Come take a look! Int'l shipping avail."

HOT SHOTS FIRE COLLECTIBLES

Owned & Operated by Volunteer Firefighters

Wedding Invitations - Wedding Favors - Wedding Accessories


Glass Orchids.com

Glass Orchids - Unique kiln fired and lampwork dichroic glass and metal jewelry. Available retail and wholesale. Each piece is handcrafted with care. Jewelry, beads, votives, vases and small dishes.





A Cool Tribal Arts Gallery
Interesting Art Gallery & Secure Store promoting original hand crafted tribal and native arts, sculpture, masks, carvings, puppets, crafts and unique gifts. Review background legends, stories & photos of our items, artists + get FREE bonuses & discounts.
---
| Banners & Craftsites | Add Url | My Guestbook | Banners 2 | web rings | More Links | Links Page 3 | Banners 3 | Links Page 4 | Links Page 5 | Links Page 6 | Links Page 7 | Links Page 8 |
---
| Return Home | About Us | On-line Catalog | Payment Form | Contact Us | The Story of Seaglass | FAQ Page | Links Page | Wholesale Information |