Country Christmas Freedom Critters
(FREE SHIPPING!)

Country Freedom Angels
Meet The three adorable Country Freedom Angels.... Angelica, Brittany & Gabriella! These darling angels love Christmas & the good ole' U.S.A! Their made from a glazed plaster head,hands & body with a handpainted face. All three measure about 13"-14" standing and have wooden painted stilt legs. A beautiful dress with doilie trim make them oh so cute! Their holding a santa face with the word "Freedom" on it & an american star. Gorgeous painted fabric wings & a golden halo attached to curly wire top them off! These darlings are going very fast so order yours now!!!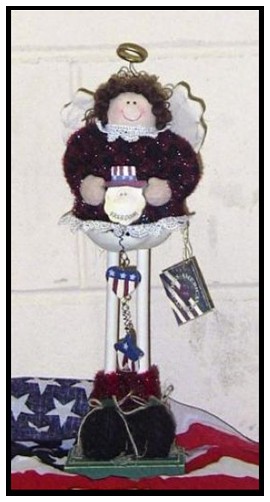 ~ANGELICA~
SOLD OUT!
$15.00 Item # AFA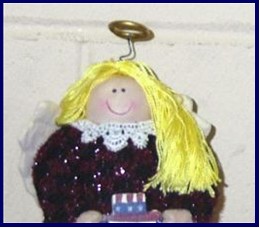 ~BRITTANY~
SOLD OUT!
$15.00 Item # BFA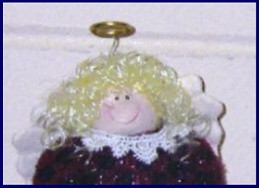 ~GABBY~
SOLD OUT!
$15.00 Item # GFA

Uncle Santa
He's the spirit of Christmas & the U.S of A. Complete with red fabric suit & soft plush trim he'll make even the Grinch luv the Holidays! He has a handpainted face, red, white & blue star buttons & a big curly beard! He's holding a candy cane & an american country flag & stands approx. 14" tall. A true American tradition, this jolly old elf is a must have!!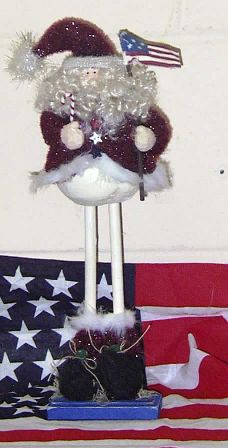 $15.00 Item # US

"Snowee" the Snowman
Ahhhhh, let it snow!! This little guy will be right at home with his sparkly fabric suit, gloves & scarf! Tiny buttons or jingle bells adorn the front of his body with a golden snowflake attached to his ski cap & a country american flag on his left breast.He's holding a country birdhouse, a Christmas ornament w/button, a yellow star, a candy cane & a Christmas stocking all dangling from a curly wire! His head is handpainted complete with a carrot nose!! Don't let "Snowee" out in the cold! Order one today!!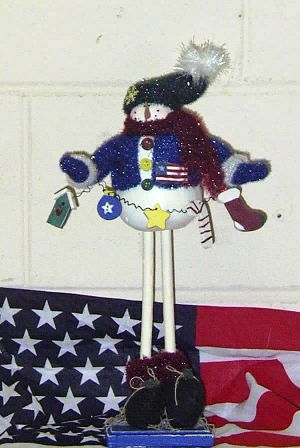 $15.00 Item # STS

"Roody" the Red Nosed Reindeer
Roody's taking time off from his busy schedule just to bring you this Christmas wreath with a country American star and hanging jute! He's painted reindeer brown with green gloves & a handpainted face & blonde cotton hair along with two bendable antlers! He's wearing a green sparkly fabric shirt with a candy cane & red scarf along with a country american flag attached to his left breast to show you that he loves the USA! Black boots with buttons & jute finish this cutie off.

( NOTE: WE RECENTLY PAINTED ROODY'S NOSE A COLONIAL RED & ADDED TINY JINGLE BELLS TO THE TOP OF HIS HEAD & TO THE TIPS OF HIS BOOTS!)

This handsome guy came a long way to see you, so bring him home today!!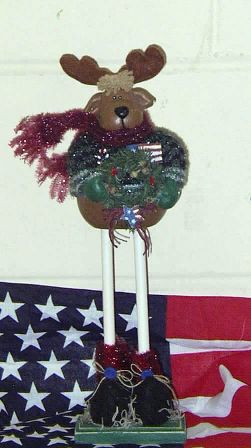 $15.00 Item # RTR

FREE SHIPPING!!
To order any item just click the "add to cart" button,to view the contents of your cart and to pay for your order via PayPal please click the view cart button below. To pay by check or money order please click"PAYMENT FORM"